Seating Count Maximum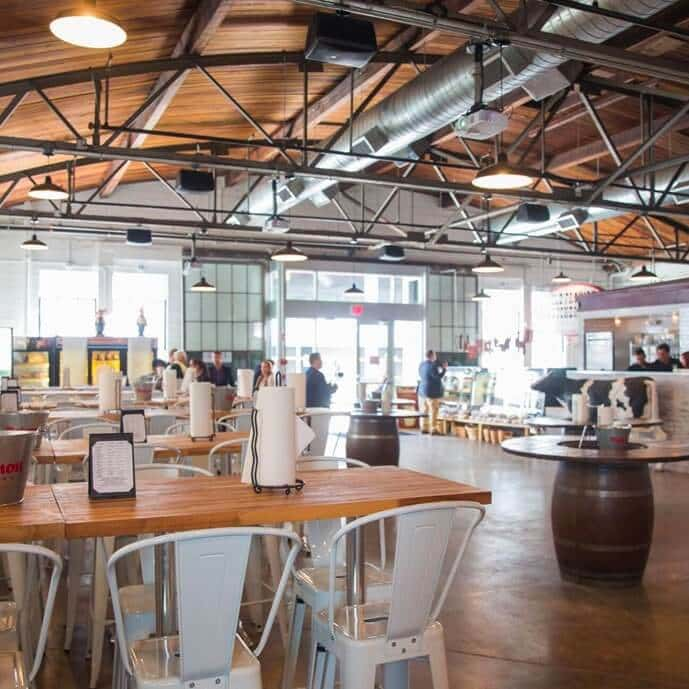 Inside: 150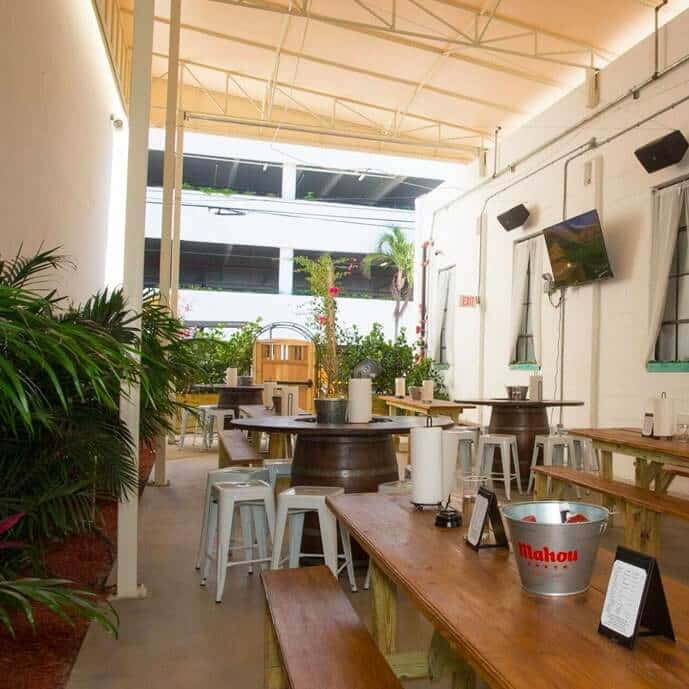 Patio: 125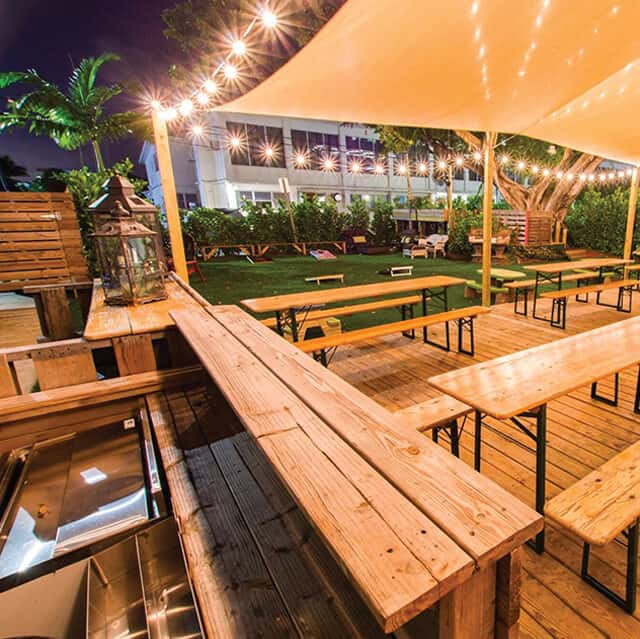 Garden 120
Since 2017, The Butcher Shop Beer Garden & Grill is one of the hottest new spots in West Palm Beach. Located in a historic building which used to be an old airplane hanger (how cool is that?!), the space can be easily used for your next private event! The Butcher Shop West Palm Beach is located just off of Flagler Drive on 6th street with convenient on-street parking for you and your guests. We cover every detail to make sure you have a private event you will always remember!

We accommodate all types of private events in West Palm Beach from Birthday parties for both young and old to wedding receptions and large parties. Inside is equipped with projection mounted screens and A/V televisions to display company logos, presentations, memory videos and more. Private event planning in West Palm Beach can be a hassle, so make it easy on our 125-person capacity foot outdoor seating area, one of the largest private event outdoor seating in West Palm Beach!

Natural hand-made meats, party platters, vegan options, 20 plus beers on draft and a full liquor bar it is equipped to handle any and all of your events. We smoke and cut all of our meats in-house – the best brisket, ham, steak and smoked meats in West Palm Beach… hands down! Our entire delectable menu is available 7 days a week, whether you're coming in with friends and family or planning a private event in the outdoor Beer Garden!

Our Patio is covered with three televisions, fans and heaters plus retractable sides to keep everyone dry in case of rain. The Beer Garden aspect of The Butcher shop makes an ideal place for outdoor seating in West Palm Beach. The turf yard is equipped with various activities to make your visit to The Butcher shop that much more exciting – There is an outdoor DJ area, bar, corn-hole, ping pong and deck with a beer truck! We promote a kid friendly and pet friendly environment, so gather up the whole family for fun!

The Butcher Shop Beer Garden & Grill can also help with all your off-site catering needs. Let us cater your next event with our custom meats and dishes! Bring the best parts of a Butcher Shop private event to the comfort of home. Our full menu is available for both outdoor patio private events in West Palm Beach and for catering in West Palm Beach (travel restrictions do apply, so please inquire over the phone).